VITRA Health Expands Reach with New Sturbridge Office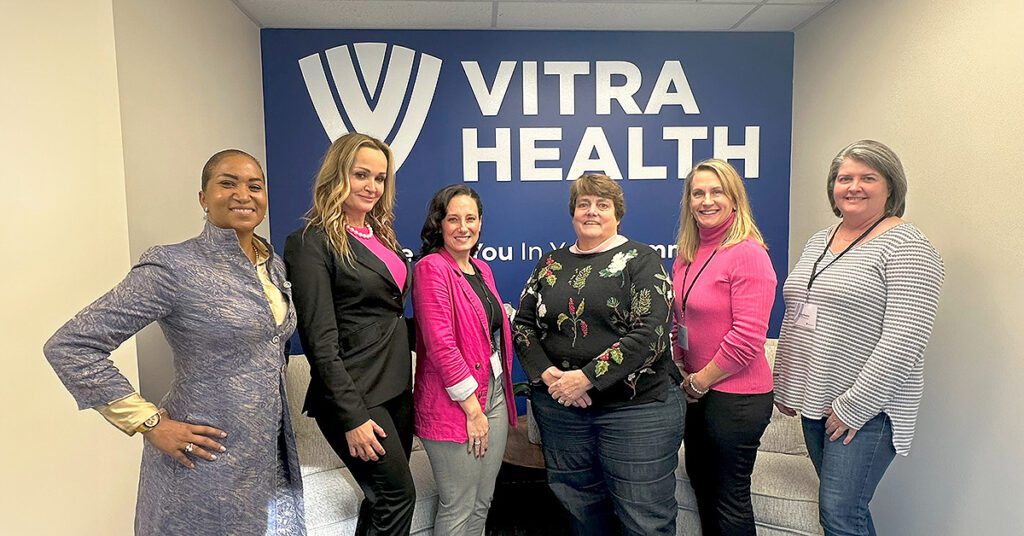 Focusing on Community and Adult Foster Care
The opening of the Sturbridge office underscores our mission to promote well-being, support families, and foster a sense of belonging in the communities we serve. This physical presence in Sturbridge enables VITRA Health to make a positive impact while serving as a base of operations for our case managers and nurses.
Empowering Lives through Adult Foster Care
At the heart of our services is Adult Foster Care, a cornerstone in our commitment to improving the lives of our clients and their caregivers. The Sturbridge location will offer clinical support, custom care plans, and insurance assistance, emphasizing VITRA Health's dedication to providing comprehensive Adult Foster Care services to the local community.
Celebrating Community Commitment
To celebrate this new chapter, VITRA Health hosted an opening event on November 16, 2023. This gathering at 128 Main Street will serve as an opportunity for the community to meet the VITRA Health team, learn more about the services offered, and witness the organization's commitment to enhancing community well-being.
This expansion is a strategic move in line with VITRA Health's commitment to offering outstanding care and support to individuals and families in the Sturbridge community, as well as in the broader Western and Central regions of Massachusetts.
GRAND OPENING
We extend our sincere gratitude for the overwhelming support at the grand opening of our new VITRA Health office in Sturbridge, Massachusetts. Your presence added immense value to this significant event.
Special thanks to Univision, Rumba 97.7, Brazilian Times, Central Mass South Chamber of Commerce, and United Healthcare for their invaluable support in making a positive impact, not only in Sturbridge but beyond.
Positioned strategically, our new office strengthens our commitment to the Sturbridge community while extending our reach to Western and Central Massachusetts. This expansion underscores VITRA Health's dedication to supporting caregivers, providing essential resources that empower them to care for their loved ones at home.
With great anticipation, we look forward to the positive impact we will make with our new Sturbridge partners, contributing to improved health and overall quality of life for those in our care.