The Impact Of Personalized In-Home Care
A Story Of Jackeline and Angela
Jackeline's experience with the Vitra Health program has been a wonderful and life-changing journey. Being an independent and strong woman, even after her accident 20 years ago, she has never sought help – until discovering this excellent program.
Now, her close friend Angela comes to her house to assist her, along with the support of nurses and a social worker who help with medical appointments and various other tasks. The program has brought a remarkable change to their life.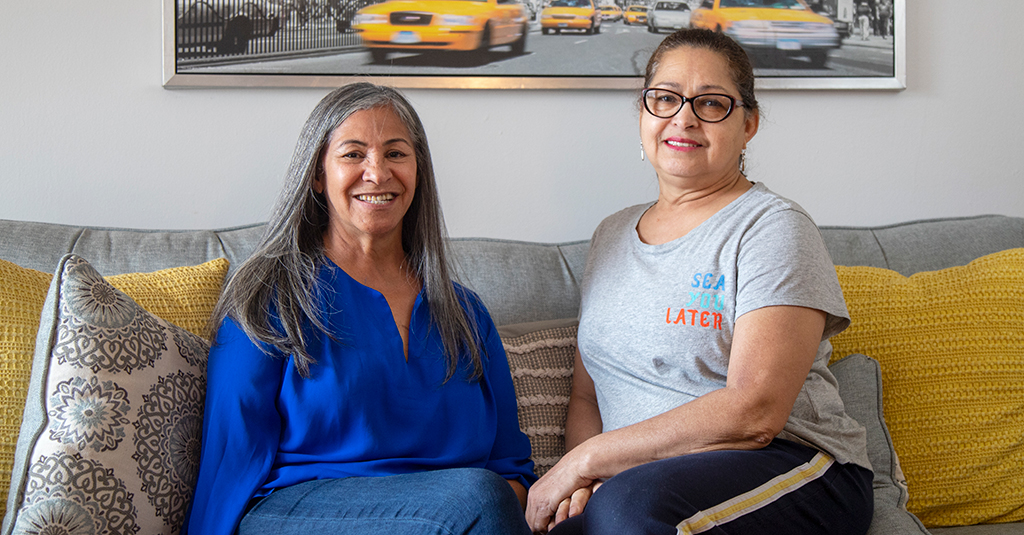 Recently, Jackeline's insurance system changed, and her initial question was, "Will this affect my services with Vitra Health? If not, I would like to stay." The program has proven incredibly beneficial to them.
"My experience with the Vitra Health program has been a wonderful experience in my life. Since I had the accident I had not requested any help, until now, and I found an excellent program after 20 years of my accident."
With the support of both the nurse and case manager in their home, they have overcome many challenges they faced before receiving this assistance. Being someone who lives with only one arm, they found it very difficult to perform various household tasks.
Additionally, as she has grown older, she tends to forget certain things, such as taking medications on time, scheduling medical appointments, and managing everyday healthcare needs. The support provided by Vitra Health has been invaluable. Not only does VITRA come to her home, but they also check on her, asking how she feels and if there is anything they can do to assist. They have made her feel safe in her life.
This experience has been truly wonderful and significant for them because it feels like being with family. Despite their accident, losing their arm, and being a practicing dentist, it did not stop them from continuing to help their community. They are grateful to have found the Vitra Health program when they were at a low point in their life.
Due to age and the fatigue in her only hand, they found a very caring, good friend who has provided them with tremendous help. She encourages the general community, especially those who have a sick family member at home or live alone and need assistance, to consider services like Vitra Health. Vitra Health will pay someone you know to be your caregiver and provide medical oversight. If you don't have a caregiver, VITRA will send someone they know and trust to take care of you, along with a nurse and a social worker who will support you in every aspect of your needs. Vitra Health truly makes a difference in your life. By joining our outstanding support program, individuals automatically become a part of the Vitra Health family.
Vitra Health is highly regarded as the best!
Case Studies
Nilka and Yris
The Vitra Health program has been a wonderful experience for us. Since joining this program, it has provided tremendous help in terms of communication, daily health care, following up with doctor appo...