The Impact Of Personalized In-Home Care
A Story Of Nilka and Yris
The Vitra Health program has been a wonderful experience for us. Since joining this program, it has provided tremendous help in terms of communication, daily health care, following up with doctor appointments, and the support of our Case Manager and Nurse. I encourage all families to consider joining this program because we never expected to receive such a fantastic service like Vitra Health. The program offers us financial assistance, allowing me to be with my loved one without having to leave her side. It has made a significant positive change in her life, and she can express how much better she feels.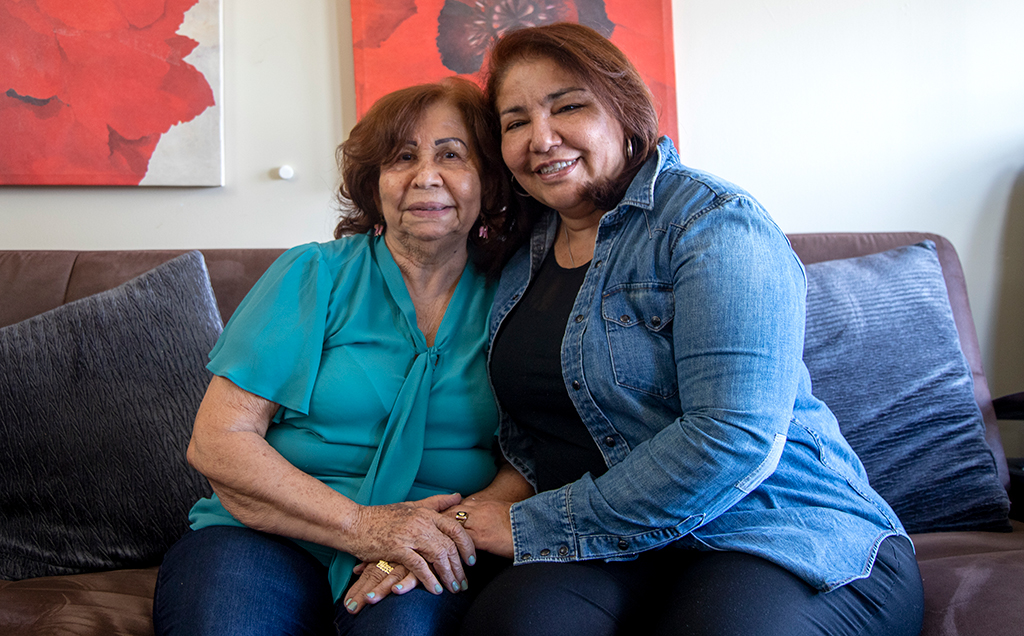 This program is truly exceptional because when you feel alone, it can be very difficult. However, having someone in your home who takes care of everything for you becomes like having a friend. I advise everyone in need of assistance to consider joining this program because it has made me feel extremely grateful. I recommend all seniors who are alone and need help, who are unable to do things on their own, to join this program. It provides a lot of assistance, which is exactly what we, the elderly, need. I am truly thankful to God!
"This is a wonderful program because when you feel alone that's very bad, but when you have company in your home that does everything for you it becomes a like a friend."
Before being in the program, she used to visit me to help, but I felt bad because I couldn't give her anything, and she didn't have a job at that time. She had recently left her previous job. Then she came and suggested, "Look, what do you think about this program?" I thought, "If it's with you, even better!" So I told her, "Okay, let's give it a try. Let's go through the process." Her friend explained everything to us, and up until today, we are highly satisfied. I hope the program continues to provide excellent service. I urge you to investigate and learn more about this program that offers such valuable services.
Being alone is a terrible feeling, but when you have someone who can come to your house, be with you, offer encouragement, and help you, it becomes so much better. Loneliness is very sad and challenging to endure. With Vitra Health, you won't feel alone. They are there to provide all the help and support you need.
Vitra Health truly is the best!
Case Studies
Jackeline and Angela
Jackeline's experience with the Vitra Health program has been a wonderful and life-changing journey. Being an independent and strong woman, even after her accident 20 years ago, she has never sought...